Opas Putter #
⛳️ starting a company selling golf putters with 4 hours/week.
Idea #
Putters have been the same since 1966 when Karsten Solheim created the perfect design. It's a block of iron that's milled into a simple shape - that's it. Golf is difficult, though I believe changing equipment, particularly the putter, isn't improving my game. On the contrary, it might keep me from real progress.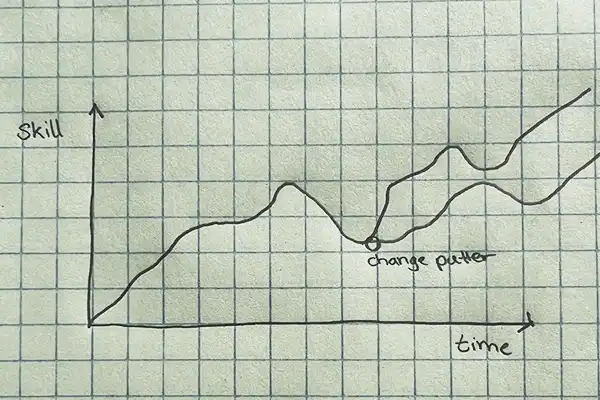 Opas Putter will be the club I want in my bag - a tool of the highest possible quality that looks great and lets me focus on my skill.
It's a product to buy once and keep forever.
April 2023 - How I imagine it:

Create CAD for a classic putter + contract a mill = a perfect BIFL product
(do I underestimate this?)